Uniq Condoms, a leading manufacturer of innovative AT-10 synthetic resin condoms, revolutionizes the sexual experience, guaranteeing maximum pleasure and protection.Our male and female products are the essence of our philosophy based on innovation, pleasure and safety.
2022
With a significant increase in our plant capacity, we have been able to boost our production, ensuring a consistent supply to our suppliers in various international markets, such as Mexico, Germany and Finland, among others. This demonstrates our continued expansion and commitment to global customer satisfaction.
2021
Uniq Condoms continues to expand, consolidating its position in the Colombian market and extending its presence in Latin America, in countries such as Mexico, Chile and Ecuador. This growth has allowed us to increase our production by 300% and generate more than 60 new jobs.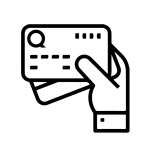 2018
Uniq Condoms not only innovates in condoms, but also in packaging, with a credit card type design that has obtained great success, winning us the gold medal at the Andean Fair in Colombia.
2015
Uniq Condoms stood out in the Bill and Melinda Gates Foundation's "Great Developments Explorations" program, looking for the most innovative condom in the world. Among 800 companies, our No Latex condom triumphed, earning a $1M prize and the title of "The World's Most Innovative Condom." The foundation even donated an additional $150k to support our research and technology development.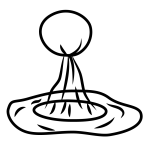 2005
Under our philosophy of innovation, our team of scientists has introduced two improved versions of female condoms to the market: UNIQ AIR FEMALE and UNIQ LADY CONDOM.
2001
Uniq Condoms continues to innovate after years of research, improving the material of our condoms and launching a complete line of Non-Latex condoms. With six innovative references - CLASSIC, FREE, PULL, MEGASEX, the revolutionary PANTY CONDOM female condom and our ORAL MASK - we set the standard in quality and technology.
1999
With CE certification, Uniq Condoms can sell its Non-Latex condoms in the European Union. This achievement has generated alliances in Germany and England, allowing official exports to the EU and expansion into the Australian market.
1997
After successful clinical studies, Uniq Condoms obtained national sanitary registration, allowing the production and sale of our products. Thus, Uniq Condoms was officially launched in the Colombian market.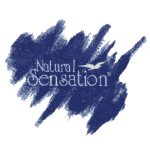 1995
After numerous studies, we created a 100% synthetic non-latex condom with AT-10 resin, giving birth to UNIQ CONDOMS, initially under NATURAL SENSATION, based in Bogota, Colombia.
1993
Our Industrial Engineer and creator felt the need to innovate a new type of condom, made with materials other than latex, to avoid allergies and improve the experience of use.